Our Company
Saga Financial Management is an independent, fee-based investment advisory firm. Our clients are primarily ORP and TSA participants from universities across Texas.
We are discretionary advisors, meaning that we have the authority to make investment decisions within our clients' accounts. We have no access to client funds, only the ability to trade equities on their behalf. Clients have the choice of Fidelity Investments, Schwab, or TIAA to custody assets.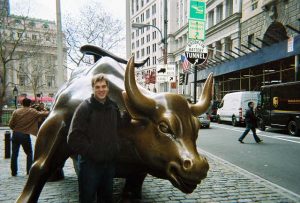 Our Philosophy
Our clients are individuals, not account numbers. When forming an investment plan, we first learn your individual retirement timelines, goals and risk tolerance. Truly successful retirement planning is not measured by whether you "beat the market". Rather, a successful investment portfolio will allow you the financial means to fulfill all of your retirement goals. Each person's retirement dream is different. Therefore, each investment plan has to be unique.
Charlie Sawtelle founded Saga Financial Management (formerly Argus Financial Management) after spending 10 years in the investment industry, six of those working in the ORP and TSA market. AFM offers investment advice in 403(b)s, a field that many other investment advisors ignore due to complicated rules, and investment restrictions imposed by the university systems. Our focus at SFM is to provide personalized service to professors who are unsatisfied by the cookie-cutter approach used by larger firms. We custom fit your investment plan to suit what is important to you.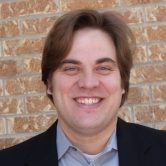 Owner
Charlie Sawtelle –
CFP®
Investment Advisor
"Each person's retirement dream is different. Therefore, each investment plan has to be unique."
Charlie Sawtelle has been interested in investing for most of his life. He started his first investment account in high school and has always enjoyed researching stocks and mutual funds. Before starting his own firm, Charlie worked for six years at his father's firm in San Antonio advising 403b investors across the state of Texas. Wanting to spend more time at home in Austin, Charlie founded Saga Financial Management in 2011. He loves the opportunity his job gives him to speak with professors, not only about their retirement, but also about their research.
Charlie became a CERTIFIED FINANCIAL PLANNER™ in April 2013. The CFP® marks identify those individuals who have met the rigorous experience and ethical requirements of the CFP Board, have successfully completed financial planning coursework and have passed the CFP® Certification Examination covering financial planning, risk management, investments, tax planning and management, retirement and employee benefits, and estate planning.
Charlie moved to Austin in 1998 to attend the University of Texas. He graduated in 2001 with a BA in History. Charlie loves living in Austin because of the friendly, community vibe.
Charlie's hobbies include cooking, reading, walking his dogs, and watching English Premier League soccer.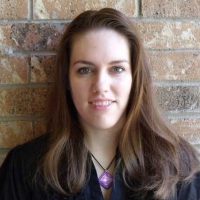 Laura Garland
Marketing Director
Laura graduated from the University of Texas with a BA in psychology. She uses her love of writing to create most of Saga Financial's marketing materials.
Laura enjoys reading, writing and spending time with her dogs.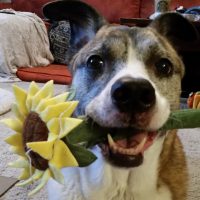 Sammy
Hospitality Officer
"There are no strangers here;
Only friends you haven't yet met."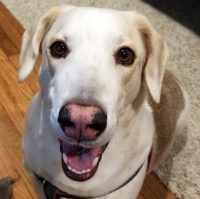 Stanley
"The asset Basset"
Stanley has a nose for business. He is an expert at sniffing out investing opportunities.
In his spare time he enjoys reenacting the running scenes from "Chariots of Fire".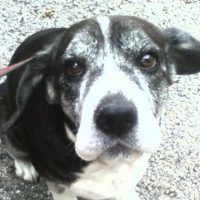 Spaz
Head of security – emeritus
Although Spaz is no longer with us, we still adhere to many of her security protocols such as inspecting all lunch orders and barking at the French bulldog down the block.